We have a passion for caring.
It's the driving force behind all that we do. We want to provide world-class care for our residents whether they need skilled nursing care, rehabilitation or other services. 
And if you share this dedication, we would like for you to be a part of our team.
If you have a special place in your heart for the elderly population and if you're a hard worker who values teamwork, then we'd like to talk to you.
Please view our current employment opportunities and contact us to learn more about our benefits package. 
We also always appreciate the efforts of volunteers who provide activity services to our residents. These activities brighten lives and touch hearts. If you are interested in volunteering, please contact Shawntell Cromartie at 910-862-8100.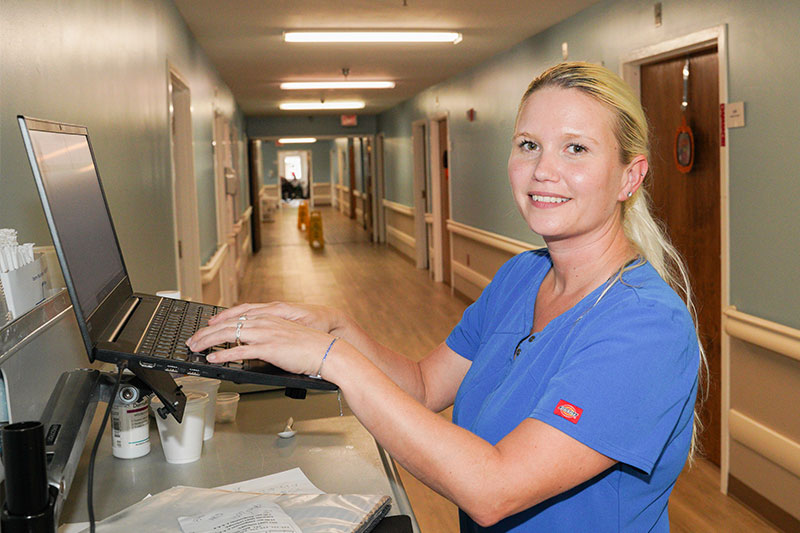 We offer:
401(k)

401(k) matching

Dental insurance

Employee assistance program

Health insurance

Paid time off

Vision insurance