We understand that you may be struggling with worry.
Perhaps you're worried about caring for your spouse or mom and dad or maybe you're worried about living alone. It could be that you just need some assistance with the tasks of daily living.
We know you are coping with fear, anxiety or guilt, and we want you to know that we're here for you.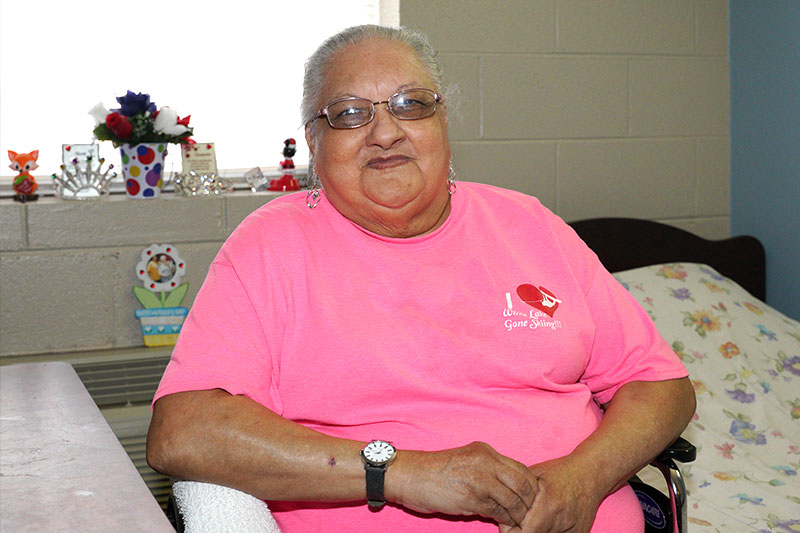 We'll help you navigate the process of finding the level of services that is right for you or your loved one. Our dedicated, certified staff ensures the highest level of quality care for our residents.  We treat our residents the way we would want our grandmother or grandfather to be treated—with compassionate, quality care.
Let Bladen East help you become free from worry, resting in the assurance that you or those you love will receive compassionate, personalized care in a peaceful environment.
There are several long-term skilled nursing care facilities and assisted living facilities out there. What sets us apart is the personal connections we establish with our residents. On your first visit, it's obvious that they love living at Bladen East.
For those who need long-term skilled nursing care, our staff offers peace of mind in a pleasant, comfortable, well-maintained environment. We love caring for those you love.
We also conveniently offer wound care for those who have non-healing or problem wounds. Our compassionate experts will offer help, including a wound vac, to assist the healing process in order to avoid more serious complications later.
Our well-maintained community is the perfect complement to our caring and dedicated staff. With 90 skilled nursing and 30 assisted living residences, we offer comprehensive services that are carefully tailored to fit your individual needs or those of the ones who you love.
At Bladen East, you'll discover:
A well-equipped physical therapy gym
Spacious rooms
A beauty salon and barbershop
Large, well-lit activity rooms
A variety of planned activities
Beautiful landscaping
Home-like décor
An arts and crafts room
Chapel and worship area
See What Makes Bladen East Special
At Bladen East, it's all about home. We created our community with that in mind. Whether you want to play bridge with your new friends or your loved one has to learn to walk again, one thing never changes: our uncompromising dedication to offering you only the best. Our residents are family to us.
We offer compassionate, reliable care from a friendly staff in a peaceful and comfortable environment. We'd love to meet you, and we welcome your visit. Contact us today to schedule a tour.